Location and Access
Toyama is a place of amazing natural beauty, great food, and advanced monodzukuri technology
Toyama is a prefecture along the Sea of Japan coast in the Hokuriku region, and various kinds of seafood are caught in Toyama Bay throughout the year. The prefecture also includes part of the spectacular Northern Japan Alps, and this famous mountain range actually defines Toyama. Its seasonally changing landscape will surely delight you.
An abundant supply of pure water from mountains generates low-cost hydroelectric power. Due to these rich natural and electric resources, a variety of industries have gathered together to form one of the strongest industrial areas on the Japan Sea side of the country. Pharmaceutical industry, machinery and metals industry, and IT industry are most particularly prospered. Toyama also has become a major production center for aluminum products, machinery and other goods, and some of those companies have the largest market share in the nation and world.
The Hokuriku Shinkansen (bullet train) has started commercial operation directly from Tokyo to Toyama on March 14, 2015. The development and expansion of transportation systems have reduced the traveling time and realized to travel from Tokyo to Toyama in just about two hours. Public transportation within the prefecture is also well developed. The cost of living is relatively cheap. Toyama is definitely a livable and student-friendly place.
Access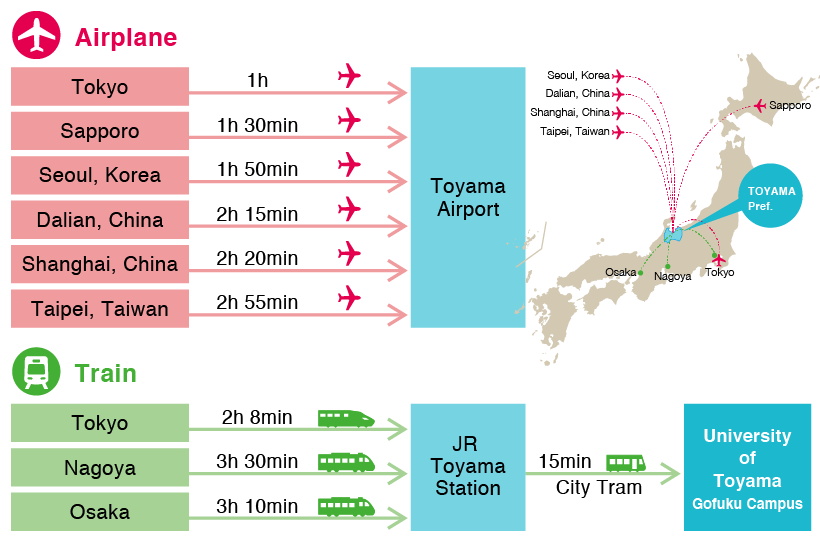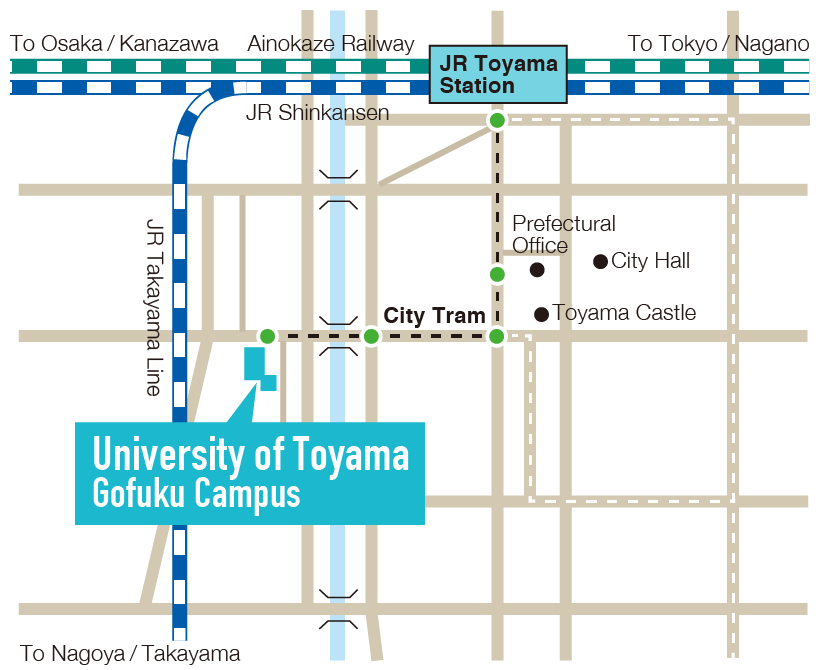 Toyama Map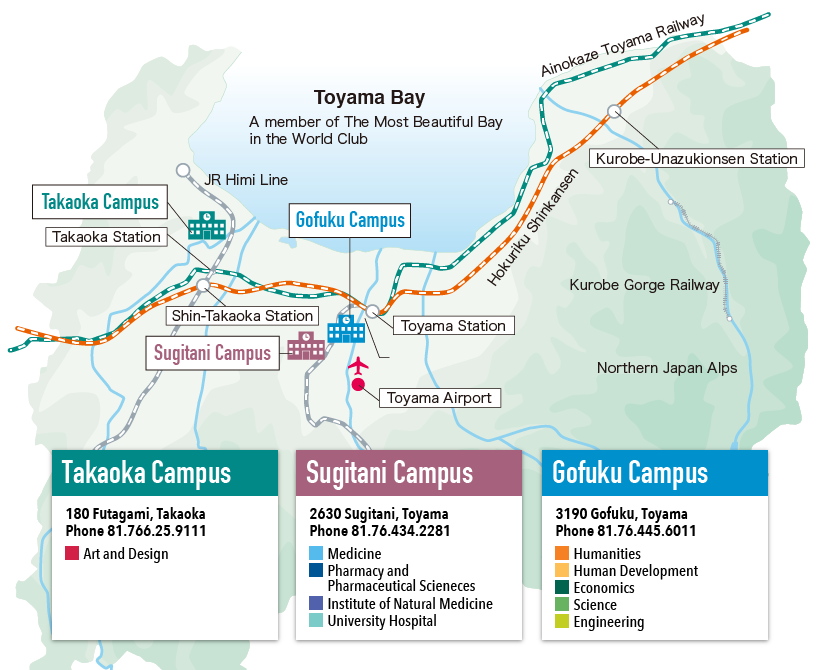 Delicious Food
Toyama Bay is one of the richest fishing areas in Japan. Those fresh seafood from the bay attracts people from all over the country. Toyama is also known for its production of high quality variety of rice. Sake produced from clear water from the Northern Japan Alps and those high quality rice is very tasty.Toyama is also the home of "black ramen", a local specialty that is very unique in black soup.